Medical and Rehabilitation
This section provides medical and rehabilitation care for patients with physical and sensory disabilities of all ages. It consists of 60 beds distributed on two floors equipped with medical and operational specifications in line with internationally recognized standards. This section receives multiple cases of disability (cerebral thrombosis, paraplegia, quadriplegia, scleroderma and other diseases affecting the nervous system and motor)
In this section, the patient is subject to a series of procedures whose main objective is to provide the best possible care for patients:
Study the full medical file in the office of entry to assess the medical condition and the level of disability and search for the possibility of providing medical treatment and rehabilitation
Request the patient and his family to bring the disability card in case it exists, and to ensure that it is provided by the Ministry of Social Affairs if it is not available.
Preview the patient by the specialist doctor in the compound to give a medical opinion and draw up a remedial treatment plan
Evaluation of the rehabilitation section of the patient's condition and degree of disability and study the possibility of responding to the approved rehabilitation at the reception of the patient and explain the stages of rehabilitation and the intended outcome of the expected patient and his family
Settlement of administrative and financial matters related to the reception of the patient
The patient receives in the hospital until he can improve his physical abilities and restore the ability, whether motor or verbal, in full cooperation with the patient and his relatives. Rehabilitation may require a long period of time and frequent sessions, as well as a need for patience and cooperation with the treated team so that the patient can improve his functional abilities and prevent the occurrence of side effects of infection and achieve independence and return to the life of semi-normal than it was before the injury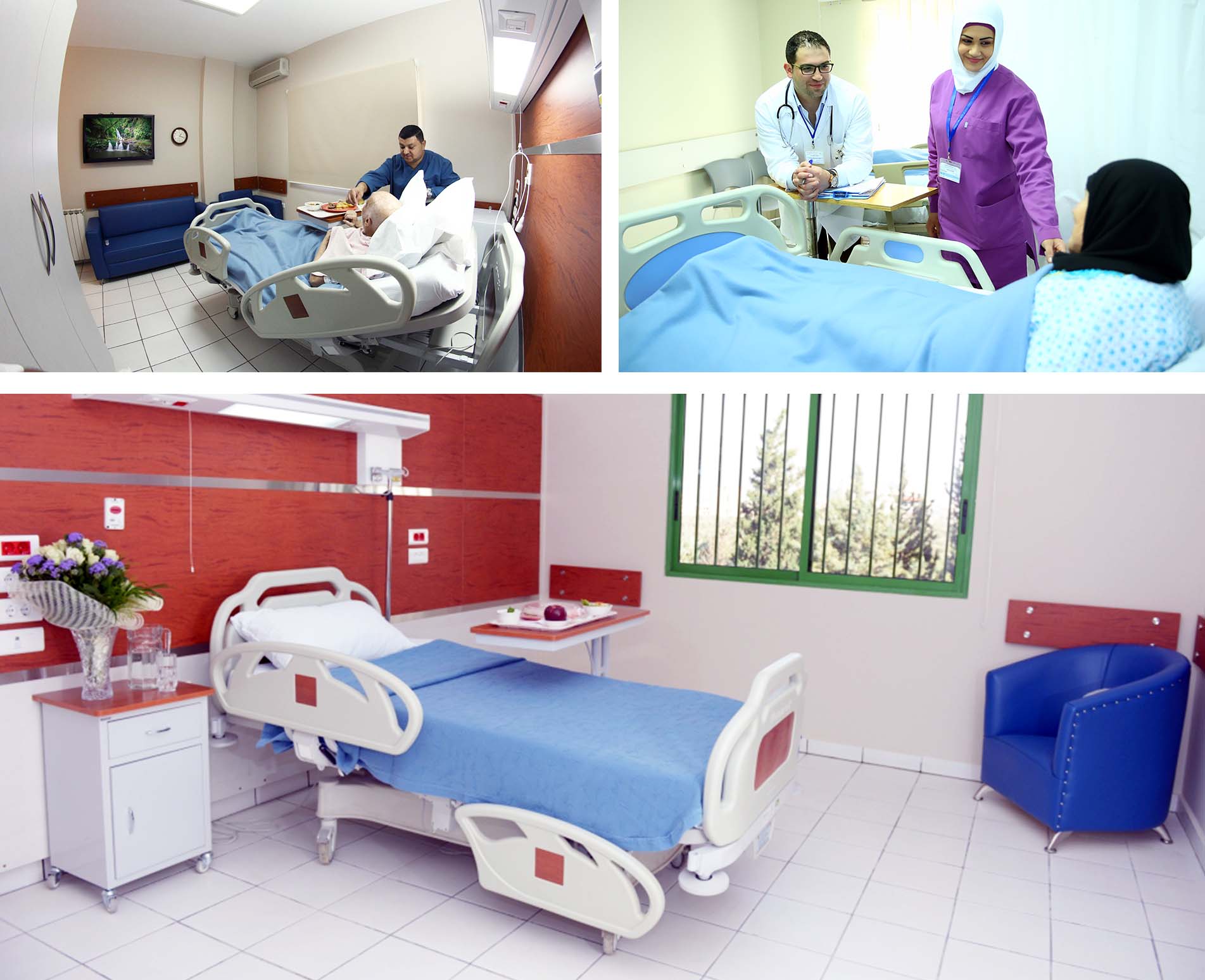 Coma Center
This department provides specific medical care, assistance and support to obtain the maximum quality of life for patients suffering from incurable diseases, regardless of the stage, progress or stage of treatment. This treatment is provided in ways appropriate to each patient according to his / her health status.
This section receives patients of different age groups and includes 10 beds with medical specifications that conform to international health standards.
In this section, the patient is subject to a series of procedures whose main objective is to provide the best possible care:
Provide the full medical file at the entrance office to study the medical case and study the possibility of providing medical treatment and rehabilitation
Upon entering the coma section, the patient is subjected to the highest degree of medical and rehabilitation care for his handicap. He works to assist him, and to stimulate his rehabilitation, preparation and family capacities to bear the consequences of his medical problems and his functional disability resulting from his health condition. The patient undergoes daily rehabilitation sessions in this section to maintain a minimum of motor functions that may help to overcome the disability and to avoid permanent deterioration of his health and compensation of his remaining mobility abilities.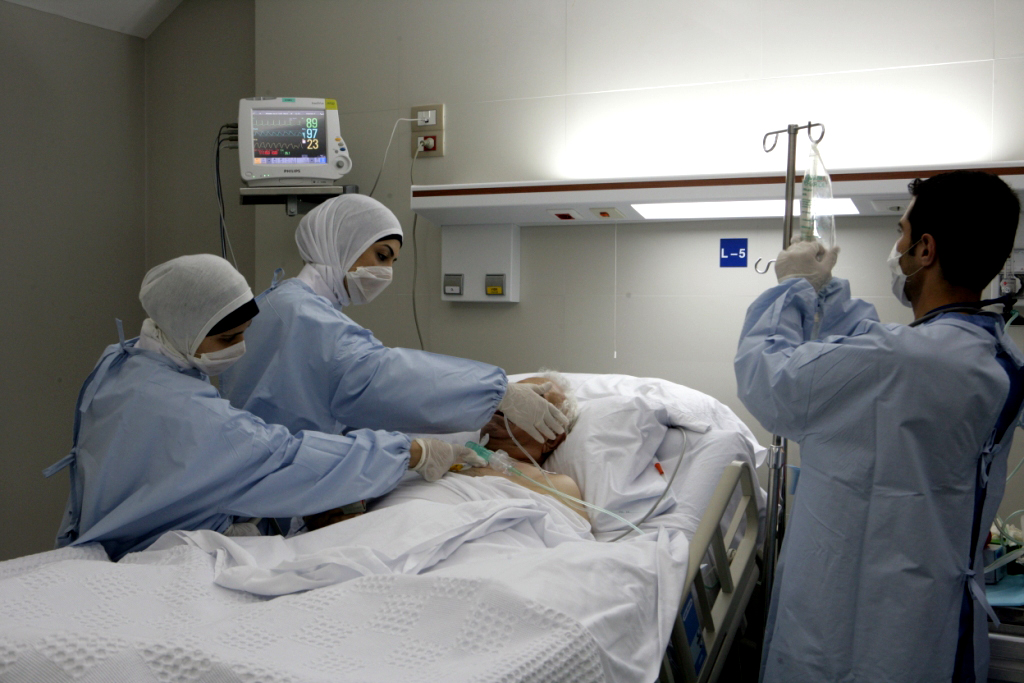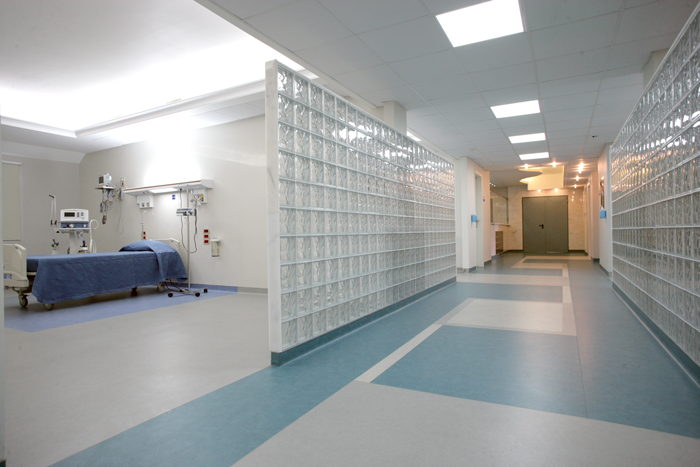 Internal Rehabilitation Center
We provide comprehensive rehabilitation care for adults with neurological  illness or injury following an inpatient hospitalization or rehabilitation stays. Our Team, all experts in brain dysfunction, recognizes the unique needs of each patient. We tailor every treatment plan to achieve individual goals, collaborating with patients and their families to improve functional gains and enhance quality of life.
Our Specialists:
Physical therapists
Occupational therapists
Speech language pathologists
Social workers
Our Programs and Interventions:
Activities of daily living training
Low vision rehabilitation n Gait assessment and training
Speech and swallowing evaluation/treatment
Neuropsychological evaluation
Cognitive rehabilitation
Rehabilitation engineering
Work conditioning and evaluations
Wheel-chair evaluations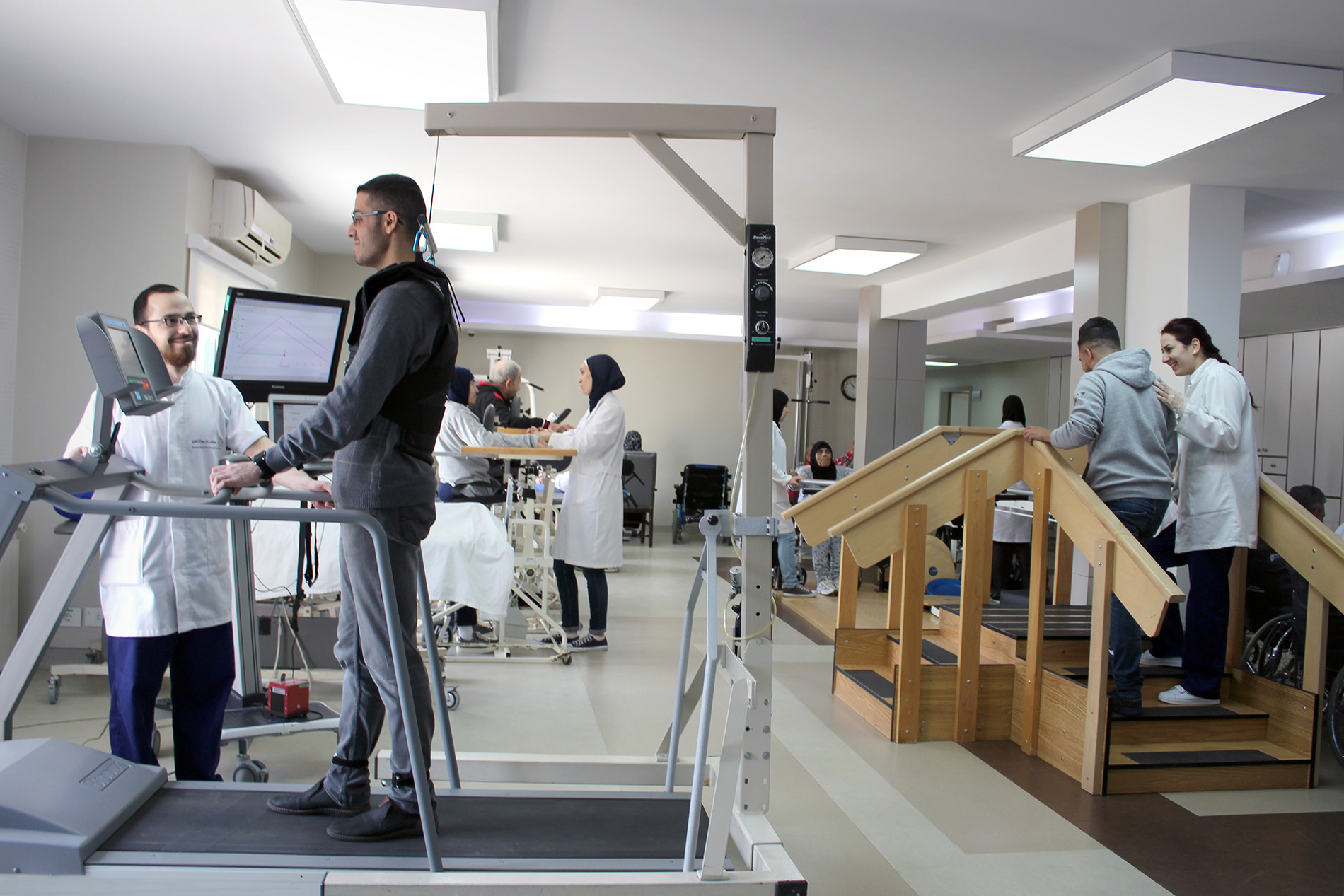 Pediatric Rehabilitation Center
Children of all ages from birth to adulthood come to Rahma Medical Center for pediatric rehabilitation. Our experienced team offers a wide range of services, from physical and occupational therapy through our children rehabilitation center. No matter your child's health condition, we will connect you with the right therapist and rehabilitation program.
Our pediatric rehabilitation expert's work side by side with children and their families to develop custom treatment plans to meet their needs.
Our goal is to help your child get back to the life he or she enjoys: at home, in family and social activities, as part of sports and recreation, in school-based programs and more.
Our team uses age-appropriate treatment techniques and tools, including toys and games, to increase your child's comfort and participation in therapy sessions.
Our therapists have years of additional training and experience beyond the standard requirements, allowing them to evaluate and treat children with a wide range of conditions.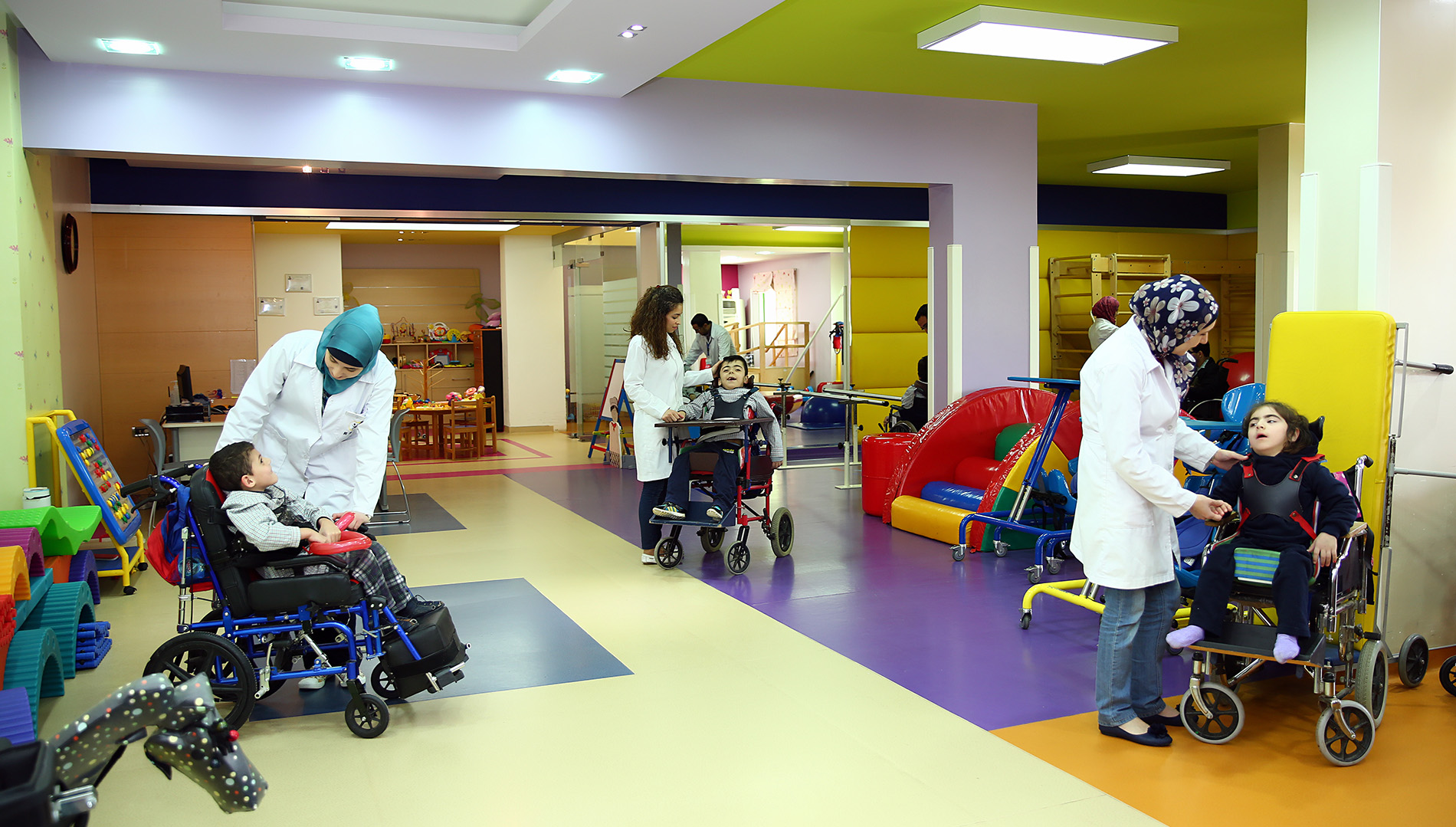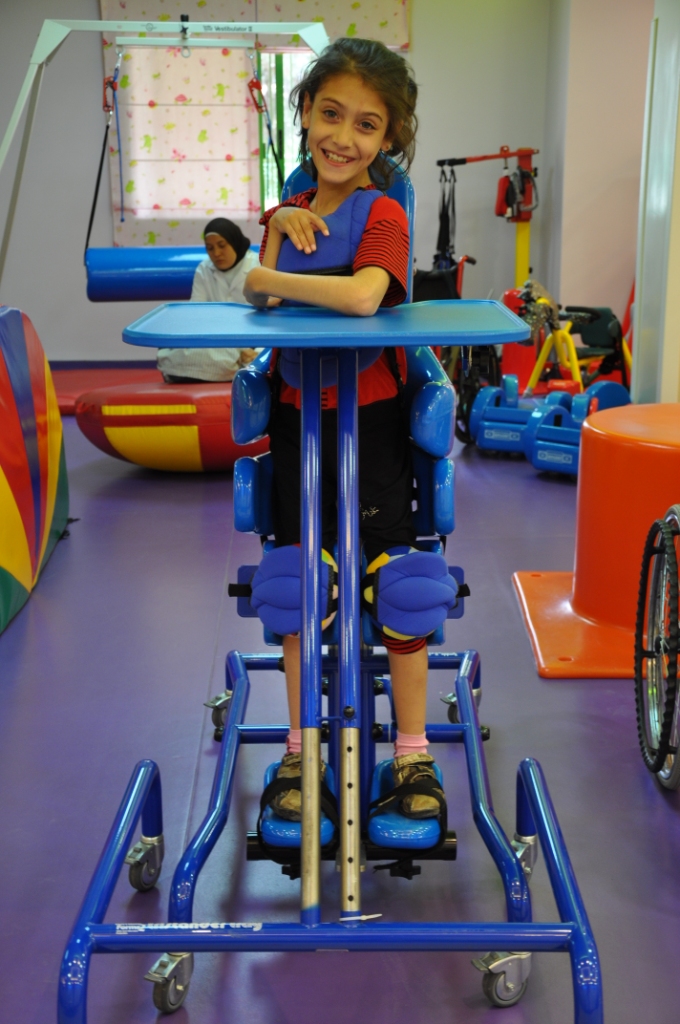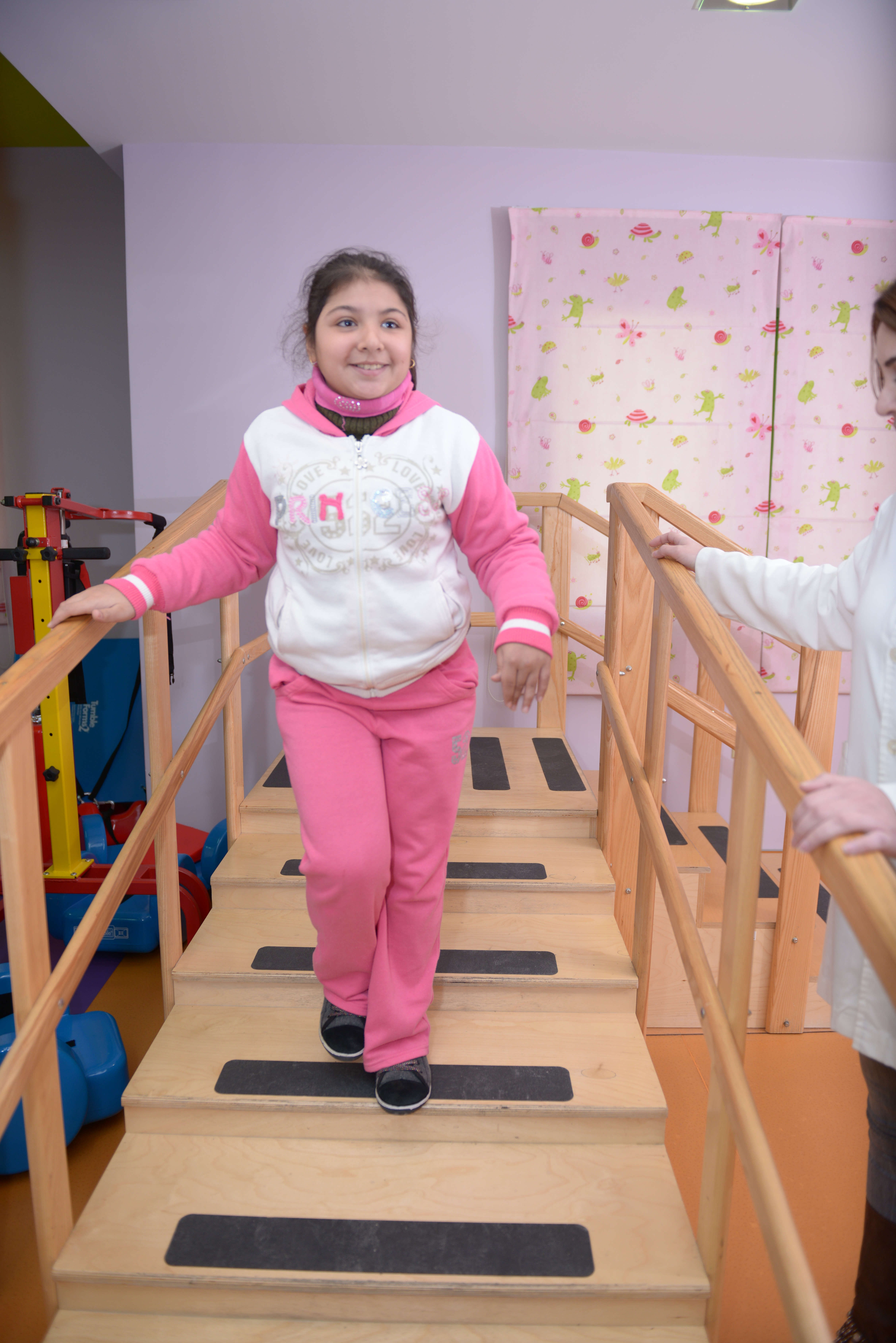 Outpatient Rehabilitation Center
Physical therapists, at Rahma Medical Center, work with patients to create and carry out the best course of treatment for conditions that limit the ability to move, play sports, or perform daily activities. Our skilled team of therapists helps to prevent further injury, reduce pain, and maximize physical functioning.
Our specially-trained rehabilitation therapists use the most effective techniques and the latest technologies to pinpoint the source of your pain  and injury, treat your symptoms and get you back into life, whether that be at work, in the home, or on the field.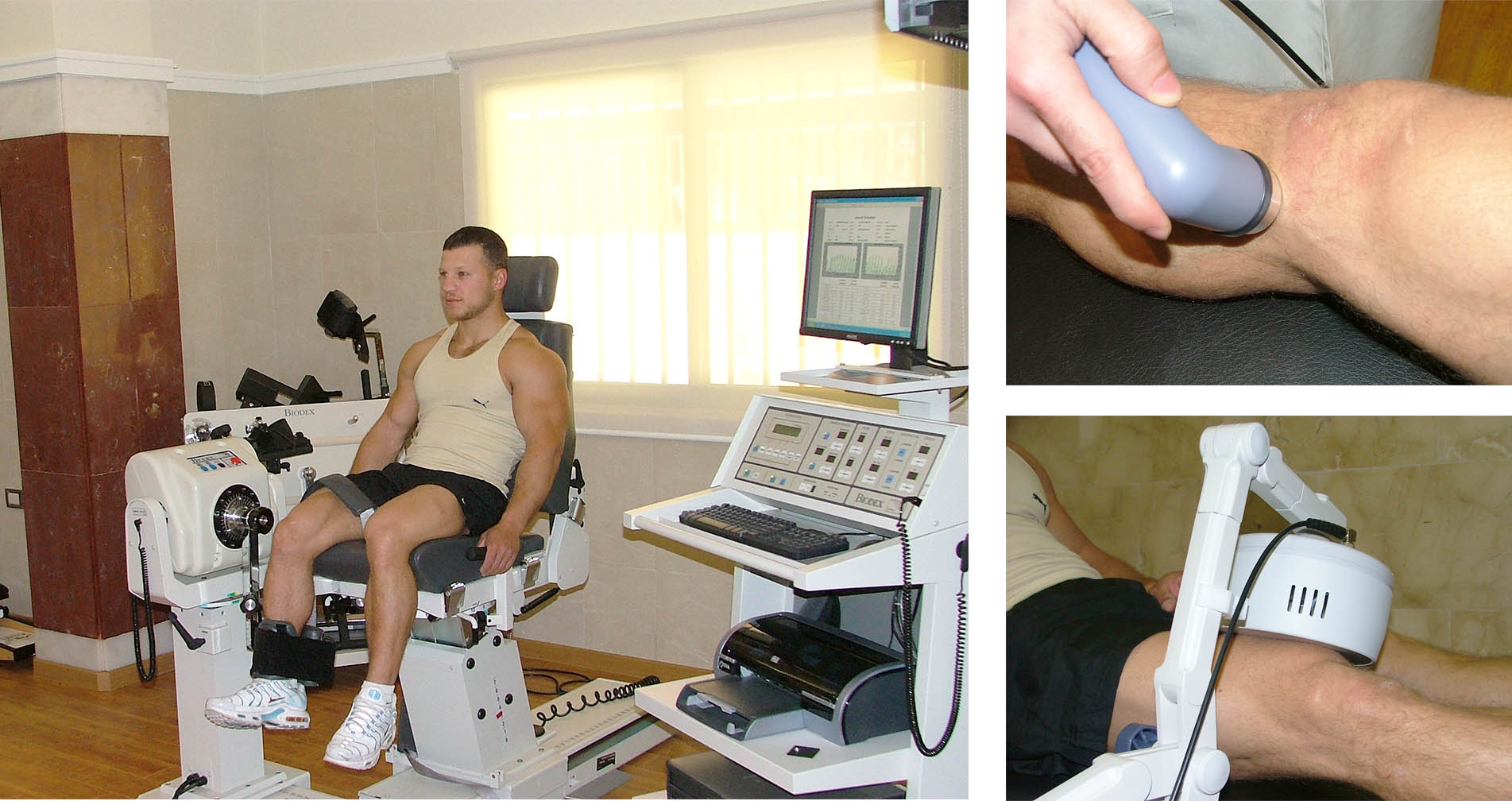 Primary Health Care
Primary health care at RMC is the essential health care made available in a comprehensive way for individuals and families in the community to access with affordable costs. Primary health care is considered the core of the health system, and is based on the principles of justice, equality, and rational use of resources.
Primary health at RMC care ensures people receive comprehensive care – ranging from promotion and prevention to treatment, rehabilitation and palliative care.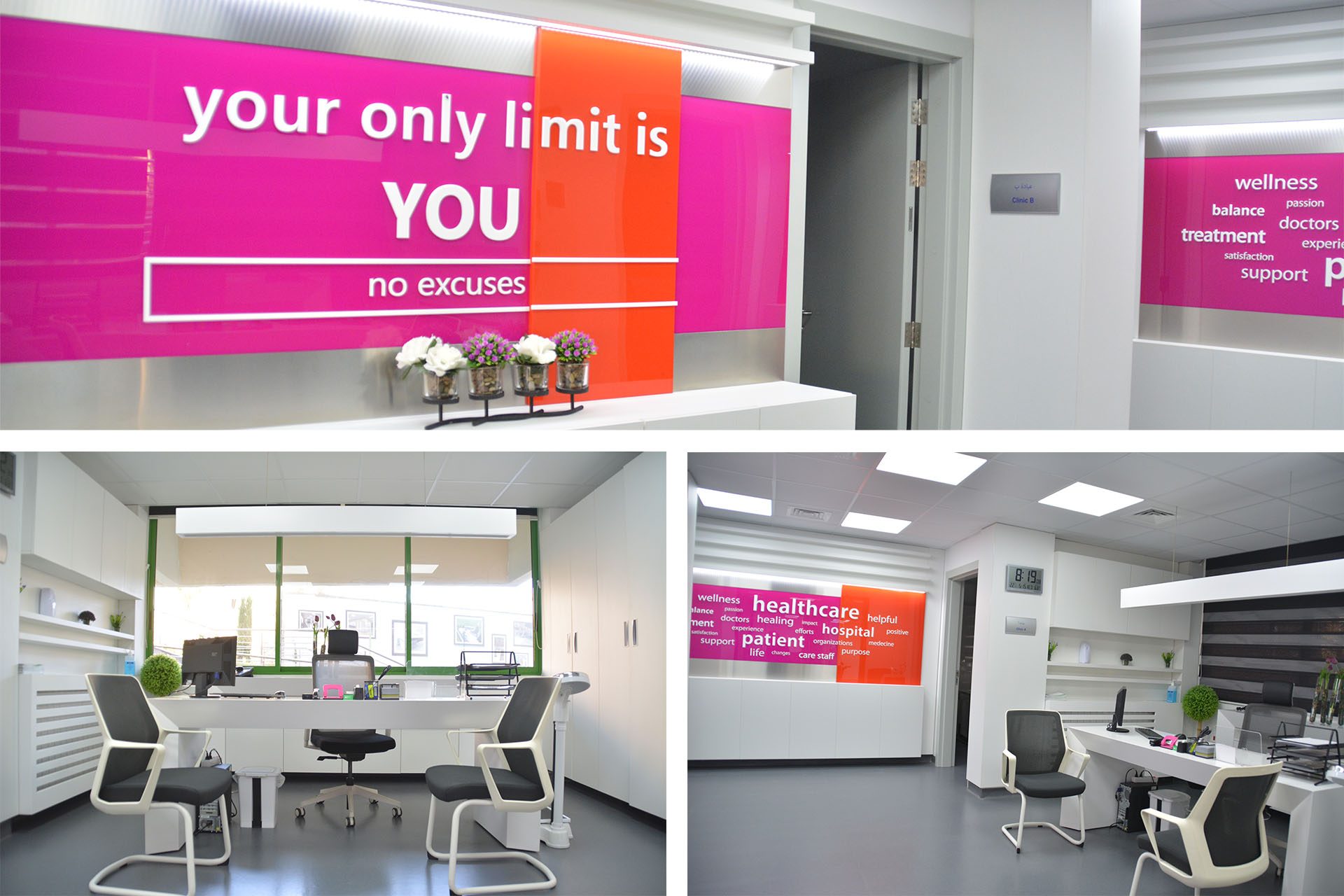 Speech therapy
We provide management of speech, language, communication and swallowing disorders to inpatients and outpatients with an aim to maximize their communication and swallowing abilities and improve their quality of life. Through individual therapy and group therapy, speech therapists provide assessment and treatment to patients with the following problems:
Adult and pediatric swallowing disorders
Neurogenic communication disorders: aphasia, dysarthria, dyspraxia and cognitive communication disorder
Laryngectomy or tracheotomy
Speech disorders secondary to head and neck surgery or radiotherapy
Voice disorders
Hearing disorders and cochlear implant
Stuttering
Pediatric speech and language delay or disorders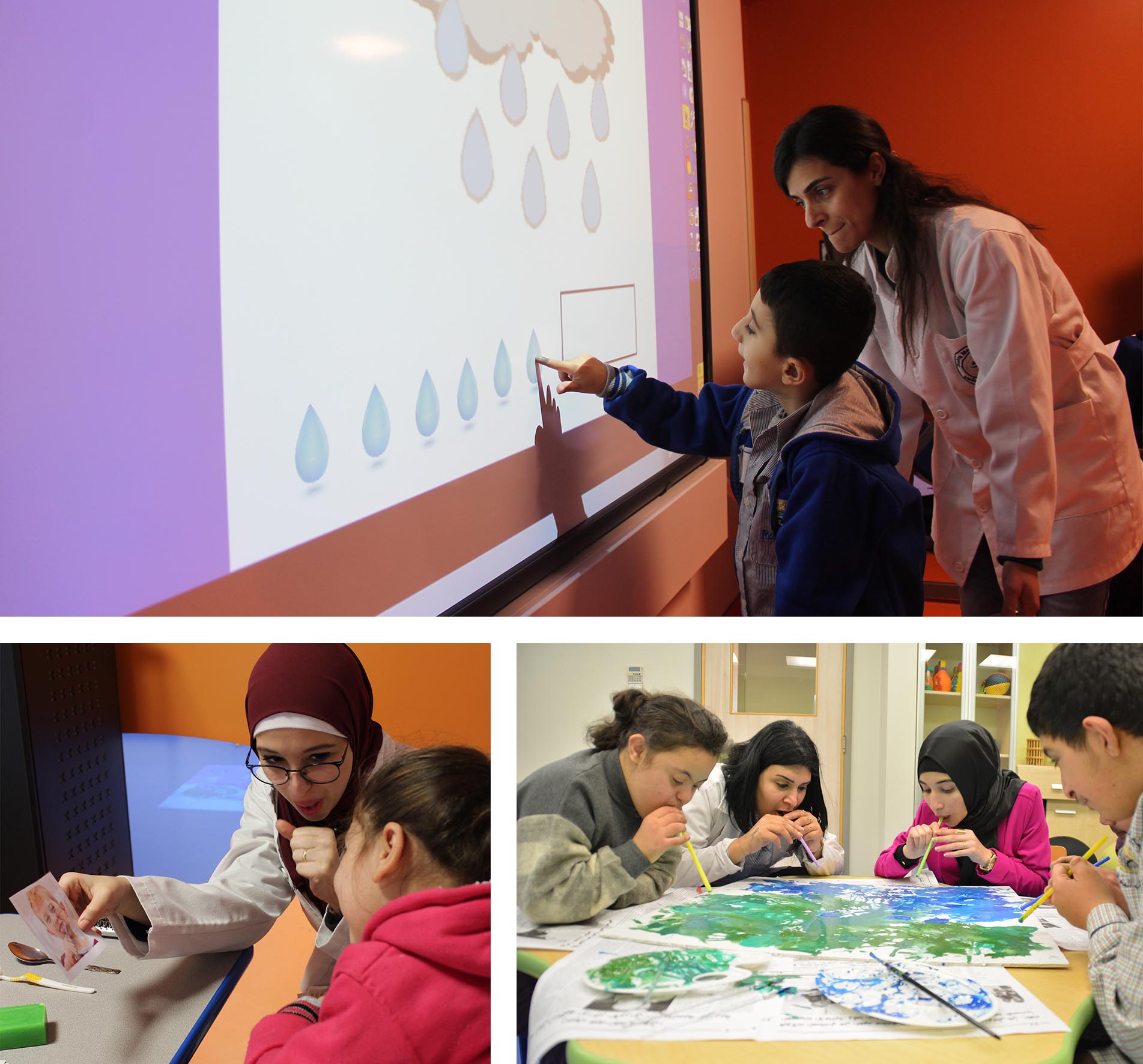 Occupational therapy
Occupational therapy
Occupational therapy helps people achieve an optimal level of independence in their daily life through exercises and therapeutic activities.
The therapist assesses the patient and intervenes accordingly to enhance or preserve his physical, cognitive, sensory, and social abilities.
Our Occupational therapist also works on patient rehabilitation and offers personalized solutions to improve his quality of life. This is done by providing technical aids and customizing the patient's environment so it becomes more adequate to his needs.
The sessions can either be held individually or in groups.
We strive to offer the best therapy to ameliorate:
Gross motor skills: static and dynamic balance, spatial body orientation.
Fine motor skills: Finger movement coordination, object manipulation, bilateral coordination.
Cognitive skills: attention, concentration and information storage.
Sensory skills: accepting new textures, body awareness, and stimulation of the 7 senses.
Writing and pre-writing skills: hand preference, pen handling.
Our therapist used to help people, of any age, who show one of the following symptoms:
Developmental psychomotor delay
Mental health or behavioral problems
Cerebral palsy
Genetic disorders
Traumatic injuries (brain or spinal cord)
Birth injuries or birth defects
ADHD
Sensory processing disorders
Learning disabilities
Autism/ pervasive developmental disorders
Our occupational therapists work closely with each patient, their healthcare team, family members and appropriate community resources. Generally, early intervention leads to the most effective outcome.
Occupational therapy requires a referral from a physician. To learn more about our services or to obtain a referral contact the Rehabilitation Services Department.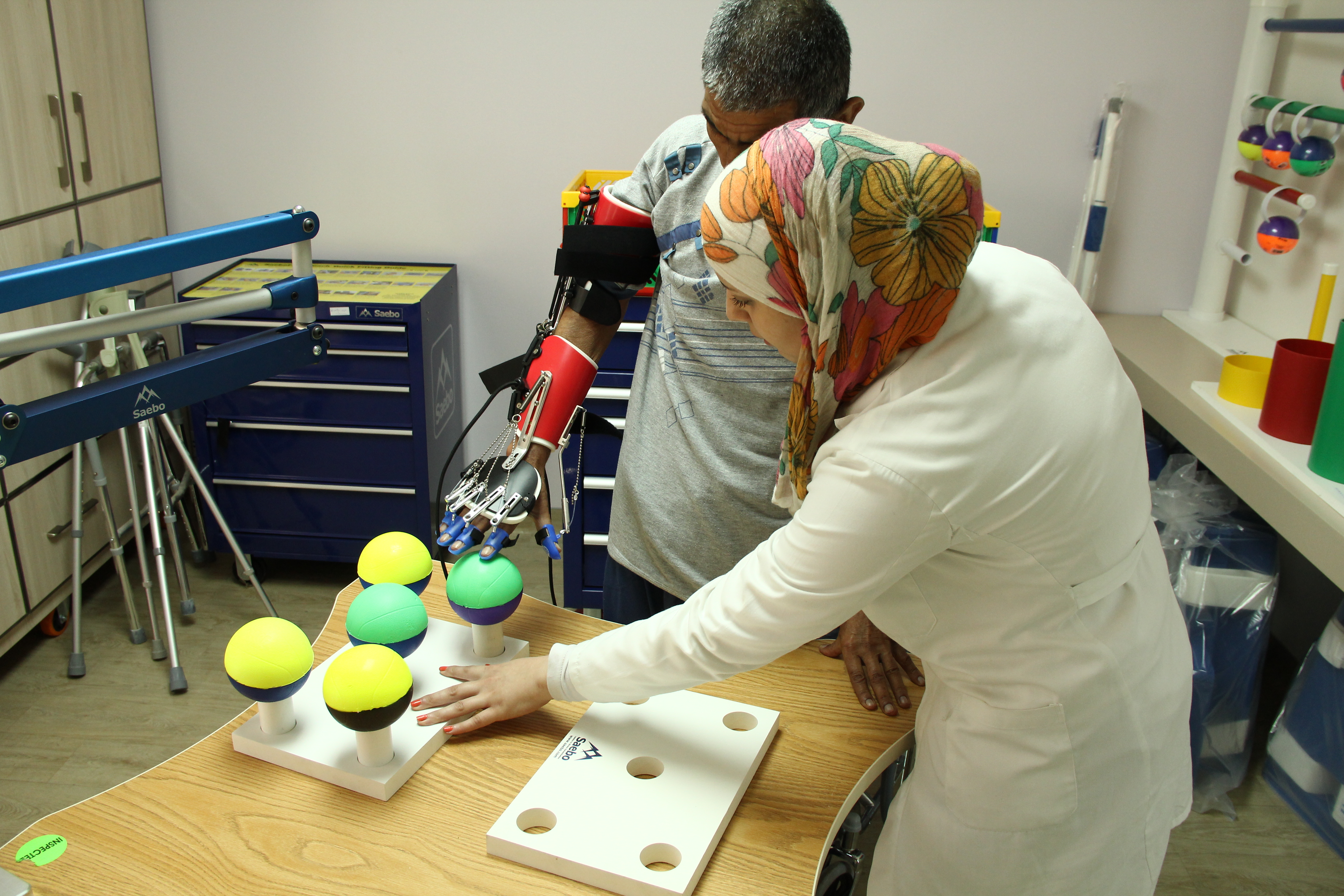 Psycho-motor Therapy
Psychomotor therapy aims to support and aid an individual's personal development. It is based on a global view of human beings that considers each individual as a unity of physical, emotional and cognitive actualities, which interact with each other and the surrounding social environment.
Psychomotor specialists study the body and its expressivity. The body is regarded not merely as a mechanism with neurophysiological developments, but also as a thing with deep-rooted emotional traits, which have come about through motor, sensory and emotional experiences, particularly in early-childhood.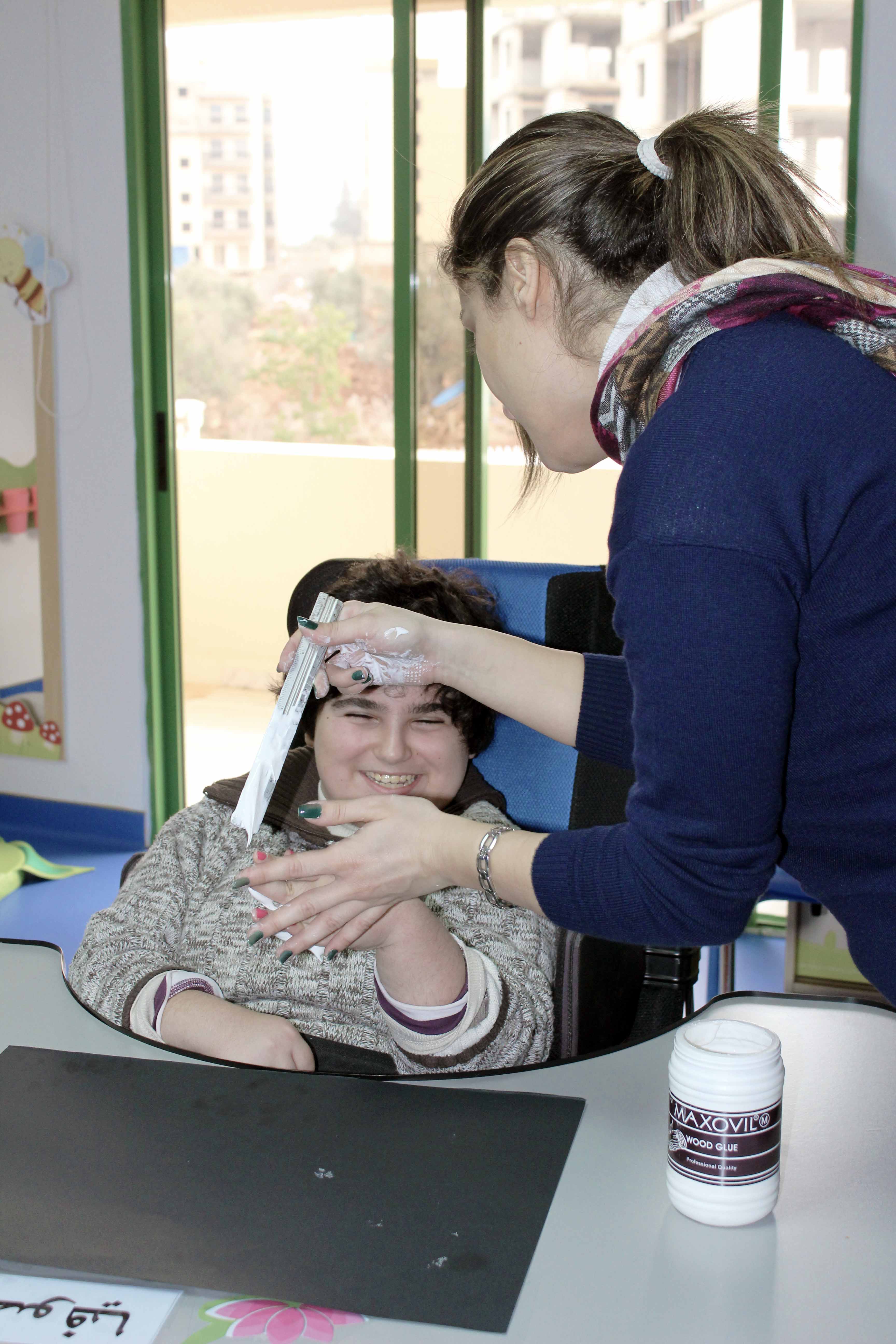 A child will benefit from psycho-motor therapy intervention if they present with any of the following:
Early Psycho-motor development delay (for infants)
Motor difficulties (gross/fine motor skills)
Unusually high or low activity level, (always active or difficulties with attending)
Unusual fear of movement/heights
Excessive craving of rough play and/or lack of safety awareness
Unusual play habits and skills or messy play
Unusual avoidance of touch or eye contact
Lack of hand preference
Poor handwriting/slow written output
Difficulty with self-care activities including: brushing teeth, combing hair, buttoning a shirt, tying shoes, using utensils such as a spoon or fork.
Delays in speech (children who have delays in speech often demonstrate Psychomotor difficulties affecting their motor coordination and their cognitive skills)
Difficulties with cognitive tasks such as following instructions, problem solving and visual organization.
Delay with drawing skills, copying shapes or letters
Lack of knowledge in space and time concepts
Short attention span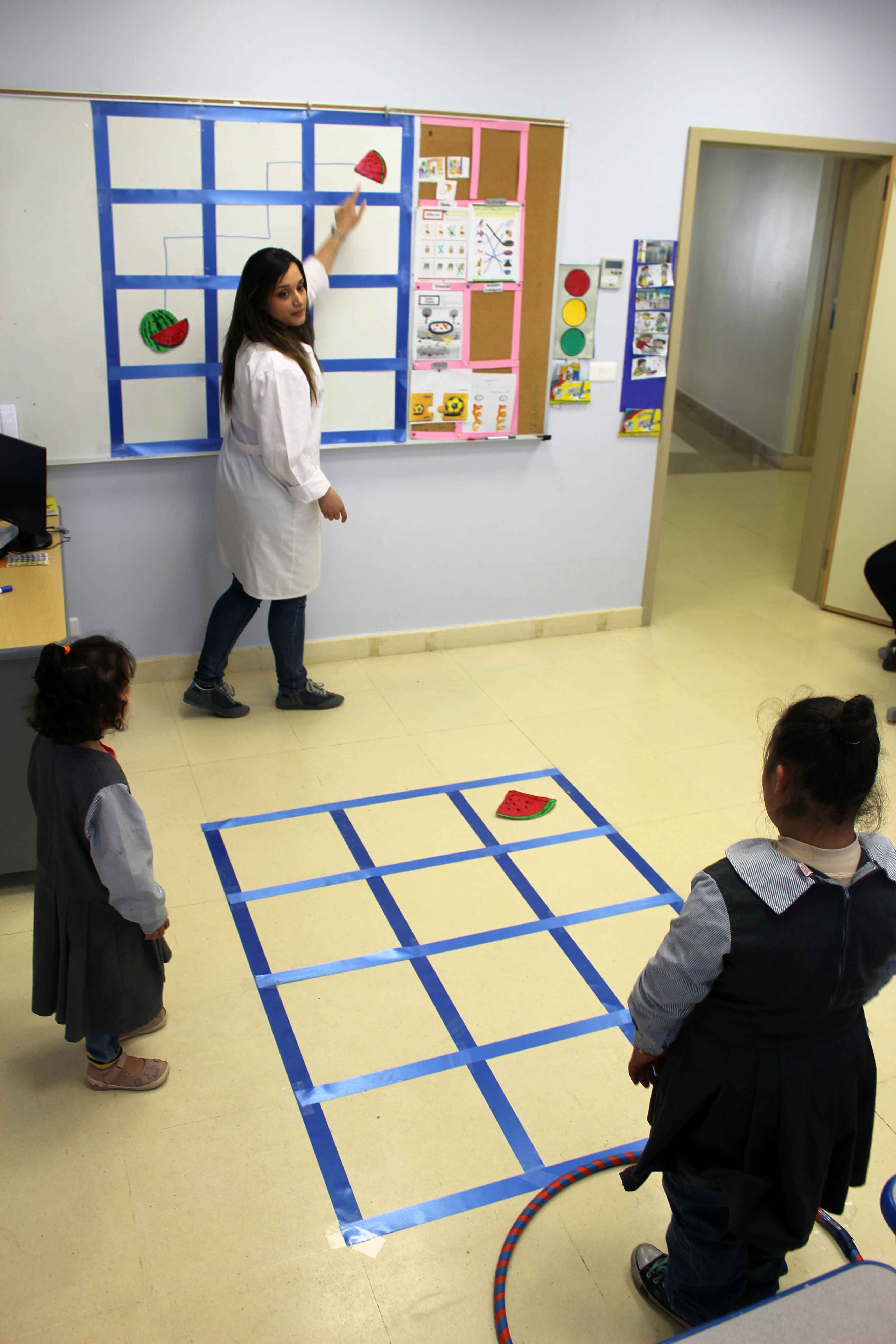 PMT focuses on:
Gross and fine motor skills
Lateral dominance
Cognitive abilities: visual attention, visual memory, planning and problem solving, visual analysis
Space and time concepts
Hand writing skills
Emotional history affecting activity level, behavior, interaction and cognitive skills (visual attention, memory, planning and problem solving, visual analysis)
Muscle tone regulation
Psychotherapy
RMC offers both inpatient and outpatient psychotherapy services
Psychotherapist provides services with the goals of increasing function and quality of life for persons living with disability, activity limitations, and societal participation restrictions. Because disability impacts multiple areas of a person's life, psychotherapist provides services within the network of biological, psychological, social, environmental, and political environments to assist the persons served in achieving optimal rehabilitation goals via intervention, therapeutic support, education, consultation and interdisciplinary collaboration, and advocacy. This necessarily includes the provision of training, educational, and support services to families and primary caregivers, as well as other significant people in the individual's social/community circle (e.g. teachers, employers, co-workers, clergy, and friends).
Our Clinical practice In RMC focuses on the provision of services to assist individuals and their support systems in coping with, and adapting to, the effects of the injury or illness. In addition, psychotherapist addresses the implications of the injury or illness in one's life context, both currently and developmentally as the person's needs change over time. Psychotherapist view persons served holistically and as active partners in the rehabilitation process. They work together with an interdisciplinary and/or multidisciplinary team of professionals and the persons served to broaden opportunities to facilitate maximal individual functioning as well as participation in social relationships and activities, recreation, education, employment, and the community in general.
Populations Served
Psychotherapist who provide clinical and counseling services assist individuals and their significant others in coping with acute or chronic, and traumatic, progressive or congenital injuries or illnesses, that may result in a wide variety of physical, sensory, neurocognitive, behavioral, emotional, and/or developmental disabilities. Common populations with whom psychotherapist work include persons with spinal cord injury; brain injury; stroke and other health conditions typically associated with aging; amputations; neuromuscular disorders; chronic pain;
Other medical conditions, such as multiple sclerosis, or limb weakness, that have the potential to limit functioning and participation in life activities; developmental disorders such as intellectual disability and autism; psychiatric disability; substance abuse; impairments in sensory functioning, such as deafness and hearing loss and/or blindness and vision loss; burns and/or disfigurement; and impairments that may be compounded by cultural, educational and/or other disadvantages. In addition, psychotherapist addresses the implications of the injury or health condition as the person's needs change over time.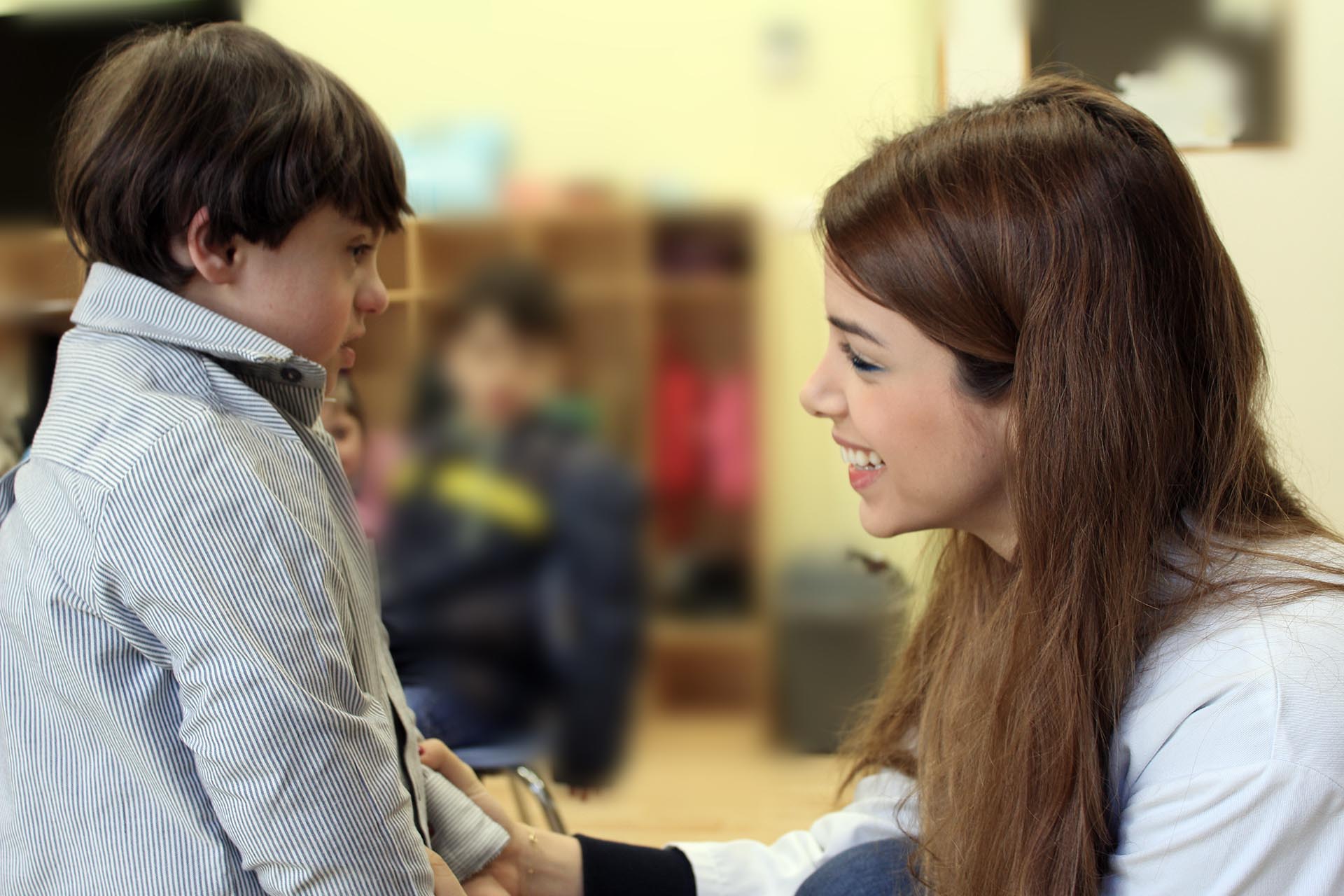 Laboratory
The laboratory department aims at providing quality services to the clients, giving clinicians the assurance that all investigations carried out are the best and results are given out in the shortest time possible.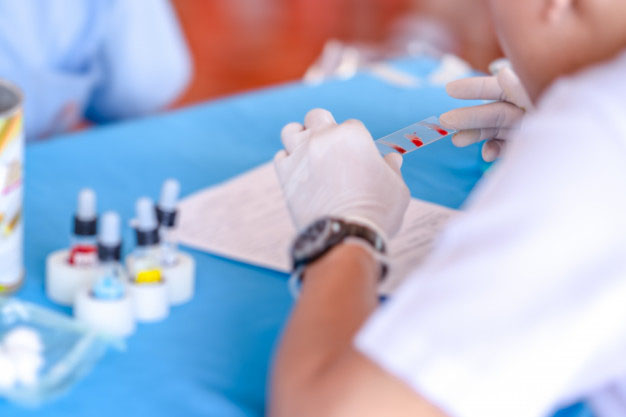 Radiology
RMC radiology unit's mission is to provide competent, courteous, and compassionate diagnostic and therapeutic imaging services with high quality and efficient service to inpatients and outpatients of RMC.
The unit is equipped with an imaging systems available, and provides a wide range of diagnostic services of modalities ranging from basic radiographic imaging and echography.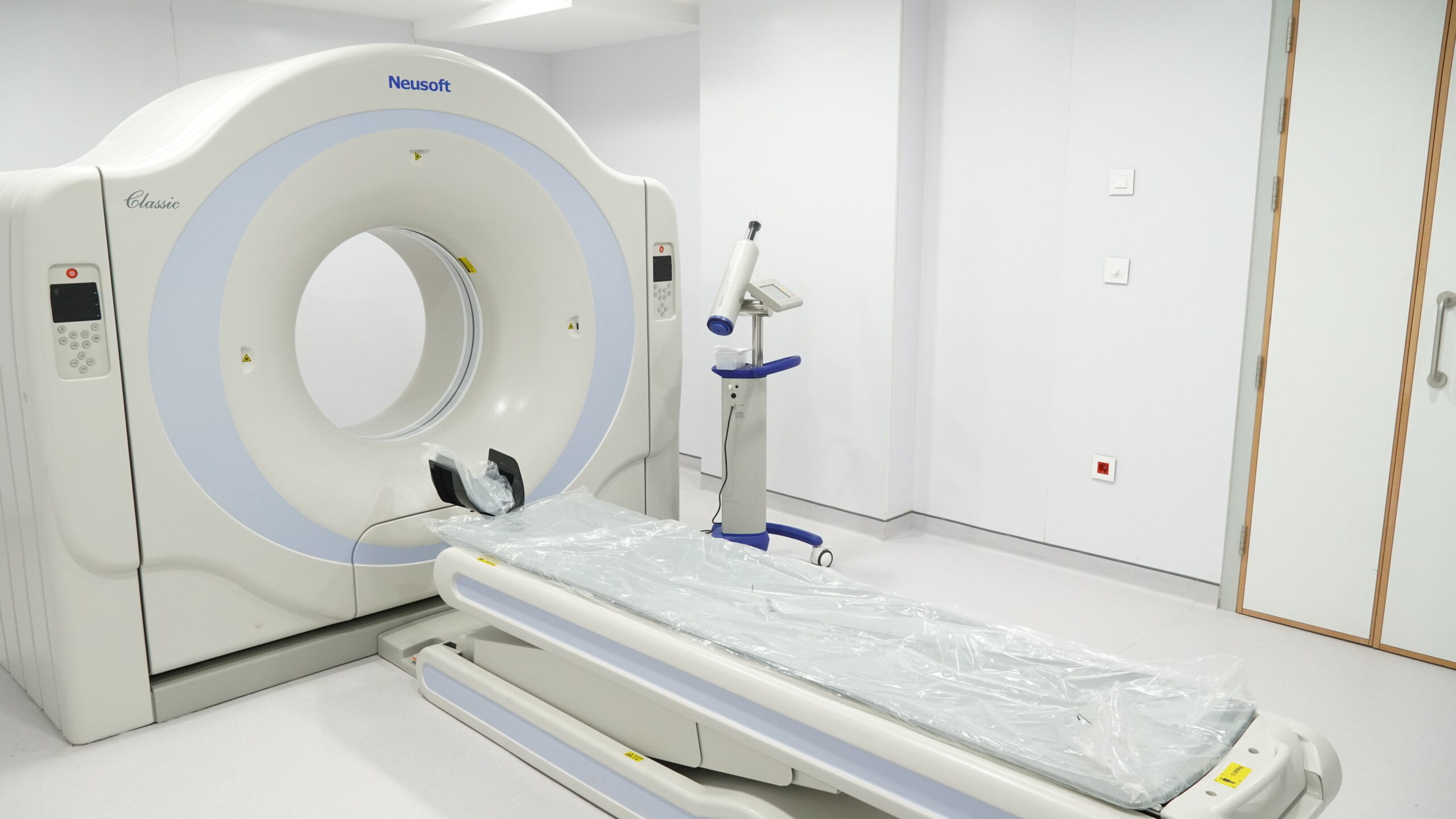 Pharmacy
The Department of Pharmacy at RMC is a clinical care department whose mission is to guarantee the provision of safe and optimal drug therapy outcomes to patients; to educate health care practitioners about optimal drug therapy.
The hospital pharmacists are responsible for monitoring the supply of all medicines used in the hospital and are in charge of purchasing, manufacturing, dispensing and quality testing their medication stock along with help from pharmacy assistants and pharmacy technicians