Patient and Family Education
Our program is designed to maximize a patient's function, which may seem quite different from other hospital. Patients on the rehabilitation have more responsibility for their own care. This includes notifying staff of their needs and managing medication which prepares them for independent living.
The patient and his family are the most important members of the rehabilitation team. Our team reviews the progress and barriers to discharge weekly, and meets with the patient and his family to discuss your goals. Patient and family education are a focus throughout your stay. We will teach you and your loved ones skills to help you after you leave the hospital.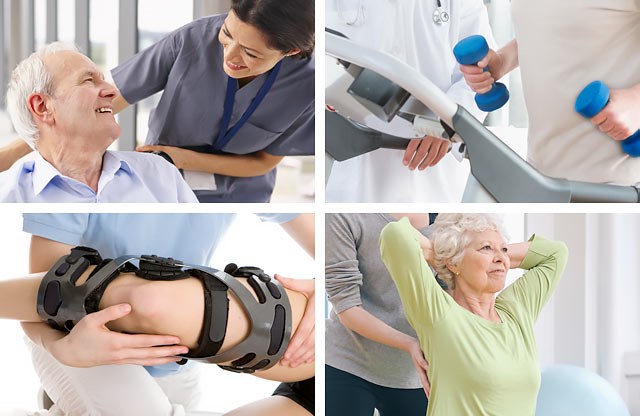 Patients are Our Priority
At Rahma Medical Center, we are passionate about patient care. We consider it a privilege to be able to provide services to our patients and their family members. We are committed to providing the highest level of care available, and never take our responsibility to our patients for granted.
We strive to create healing and nurturing environments for our patients that not only meet their medical needs, but address their emotional and social needs as well. We believe that this comprehensive approach can help our patients recover more fully – allowing them to return home with the highest level of independence possible, and helping to minimize any return hospital visits.
Your Hospital Stay
when you are admitted to Rahma Medical Center, a team of healthcare professionals will work with you and your family members to ensure that you reach the highest level of recovery possible.
During your stay, if there is anything we can do to make your visit more conducive to your healing process – or if you have a question or concern – we encourage you to talk to any member of your medical team or the management staff.
Parking
Patient parking lots are clearly marked and available at the front of the hospital.
Clothing
You may bring your own comfortable clothing and shoes to wear during your hospital stay. The hospital provides a laundry service for patients during their stay.
Television
The television in your room has access to the cable network. A listing of cable channels is available in your room.
Wi-Fi
The hospital provides wireless Internet access to patients and their visitors. You and your family members may access the Wi-Fi through your personal tablets, computers, and other devices.
Cell Phones
Cell phones are permitted in the hospital, however, please be considerate of patients and others around you when making a call.
Telephones
Every patient room has its own phone with a dedicated phone number. You may share this phone number with family and friends so you can receive incoming calls during your hospital stay.
Meals
Your meals will be provided three time a day. Family members and guests are invited to purchase meals from our cafeteria.
Cafeteria Hours
Breakfast: 7:30 a.m. – 8:30 a.m.   Lunch: 11:30 a.m. – 1:30 p.m.   Dinner: 5:00 p.m. – 6:30 p.m.
Visitors
You are welcome to have visitors during your hospital stay. Hospital visiting hours are: 8:00 a.m. – 1:00 p.m. and from 3:00 p.m. to 8:00 p.m.