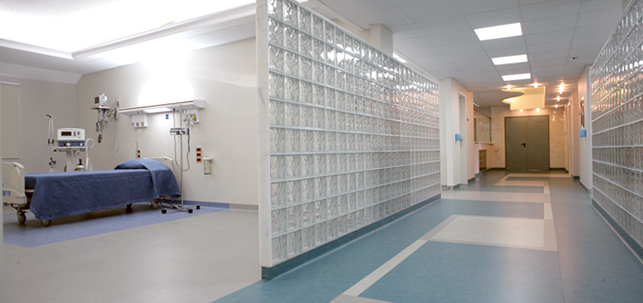 Coma Center
January 30, 2019
This department provides specific medical care, assistance and support to obtain the maximum quality of life for patients suffering from incurable diseases, regardless of the stage, progress or stage of treatment. This treatment is provided in ways appropriate to each patient according to his / her health status.
This section receives patients of different age groups and includes 10 beds with medical specifications that conform to international health standards.
In this section, the patient is subject to a series of procedures whose main objective is to provide the best possible care:
Provide the full medical file at the entrance office to study the medical case and study the possibility of providing medical treatment and rehabilitation
Upon entering the coma section, the patient is subjected to the highest degree of medical and rehabilitation care for his handicap. He works to assist him, and to stimulate his rehabilitation, preparation and family capacities to bear the consequences of his medical problems and his functional disability resulting from his health condition. The patient undergoes daily rehabilitation sessions in this section to maintain a minimum of motor functions that may help to overcome the disability and to avoid permanent deterioration of his health and compensation of his remaining mobility abilities.