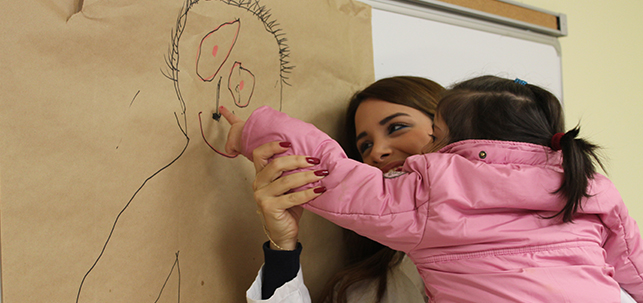 Psychotherapy
December 13, 2018
RMC offers both inpatient and outpatient psychotherapy services
Psychotherapist provides services with the goals of increasing function and quality of life for persons living with disability, activity limitations, and societal participation restrictions. Because disability impacts multiple areas of a person's life, psychotherapist provides services within the network of biological, psychological, social, environmental, and political environments to assist the persons served in achieving optimal rehabilitation goals via intervention, therapeutic support, education, consultation and interdisciplinary collaboration, and advocacy. This necessarily includes the provision of training, educational, and support services to families and primary caregivers, as well as other significant people in the individual's social/community circle (e.g. teachers, employers, co-workers, clergy, and friends).
Our Clinical practice In RMC focuses on the provision of services to assist individuals and their support systems in coping with, and adapting to, the effects of the injury or illness. In addition, psychotherapist addresses the implications of the injury or illness in one's life context, both currently and developmentally as the person's needs change over time. Psychotherapist view persons served holistically and as active partners in the rehabilitation process. They work together with an interdisciplinary and/or multidisciplinary team of professionals and the persons served to broaden opportunities to facilitate maximal individual functioning as well as participation in social relationships and activities, recreation, education, employment, and the community in general.
Populations Served
Psychotherapist who provide clinical and counseling services assist individuals and their significant others in coping with acute or chronic, and traumatic, progressive or congenital injuries or illnesses, that may result in a wide variety of physical, sensory, neurocognitive, behavioral, emotional, and/or developmental disabilities. Common populations with whom psychotherapist work include persons with spinal cord injury; brain injury; stroke and other health conditions typically associated with aging; amputations; neuromuscular disorders; chronic pain;
Other medical conditions, such as multiple sclerosis, or limb weakness, that have the potential to limit functioning and participation in life activities; developmental disorders such as intellectual disability and autism; psychiatric disability; substance abuse; impairments in sensory functioning, such as deafness and hearing loss and/or blindness and vision loss; burns and/or disfigurement; and impairments that may be compounded by cultural, educational and/or other disadvantages. In addition, psychotherapist addresses the implications of the injury or health condition as the person's needs change over time.